Updated February 4, 2022
Effective February 5, 2022, we're resuming regular hours of operation at most of our branches. Please visit our branch locator for updated branch hours in your area.
Note: A mask or face covering is required when visiting our branches according to Public Health orders and City by-laws.
We're doing our part to safeguard everyone's health and wellness. More vigilance means less chance of exposure, and that's better for everyone. Our customers and employees are important to us, and we are committed to helping them through this challenging time.
To make it easier for you to bank from home, we've increased some of our transaction limits:
Account transfers
Bill payments
INTERAC e-Transfers
Mobile cheque deposits.
Term deposits / GIC
Most of these limits can be seen in Online or Mobile banking.
In an effort to limit contact, increases have also been made in the following areas:
ATM withdrawals (CAD only)
Debit Point of Sale limit
Mastercard® customers can now do a contactless payment up to $250 CAD at participating retailers across Canada.
Financial relief
Contact us to discuss the best option for your situation.
To have a conversation about your finances, you can:
Reach out to your Relationship Manager
Book an appointment online:
- Log on to Online Banking and reach us through Live Chat
- Visit hsbc.ca/appointment – we'll contact you within 2 days of getting your request
Call 1-888-310-4722 or the phone number on the back of your debit card and we'll set up an appointment for you
Also see our FAQs on CRA direct deposit. Register to get your payments faster.

If you are a small business customer, please review the business banking page.

Support for students and recent grads
If you or someone you know is a post-secondary student or recent graduate who can't find full-time employment, or are unable to work due to COVID-19 – the Canadian Emergency Student Benefit (CESB) is now available.
Remember, CESB funds can also be deposited directly into your HSBC account if you have set up CRA direct deposit through HSBC Online banking, after applying for CESB.
Overseas mail - potential delays
Canada Post recently announced delays and suspending some services temporarily because of international travel disruptions. Your mail may be delayed if you live outside of Canada and are expecting mail from us.
Please refer to Canada Post for the latest updates on service interruptions. You can get your statements and other documents faster by going online.
Travel insurance
NOTE: The insurer is focused on helping customers with urgent and immediate travel issues. At this time, we ask that only customers who are travelling now or in the next 3 weeks contact the insurer for assistance.
At this time, travel suppliers may be waiving cancellation/change fees. Be sure to contact your travel provider as soon as possible to see if they will allow you to cancel your original booking and/or apply a credit towards future travel.

Safe banking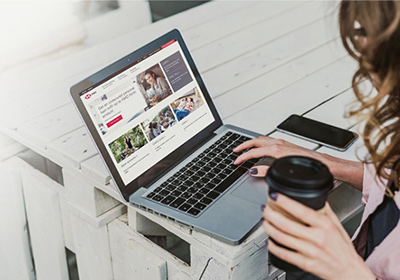 Safe remote banking
It's easy to bank without leaving your home. Through Online and Mobile banking, you can:
View account balances and transactions
Send money using INTERAC e-Transfer®
Pay bills securely
Deposit cheques from our app
You can also use Telephone banking however, please accept our apologies - as you might expect, wait times are longer than usual.
For any urgent matters, connect with us through Live Chat. Click 'Need help' to chat online weekdays, 8am-12am ET.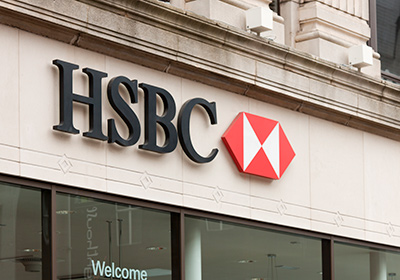 Safe in-branch banking
Following guidelines from the Public Health Agency of Canada, please do your part to keep everyone safe by staying home if:
You've travelled outside Canada within the last 14 days and haven't self-isolated;
You feel unwell, or may have come into contact with someone who is unwell;
You've been in close contact with anyone who is suspected of having or has been diagnosed with COVID-19.
Instead, visit us online, use our mobile app, or give us a call.
If it is absolutely necessary to visit a branch, please visit our branch locator for updated branch hours in your area.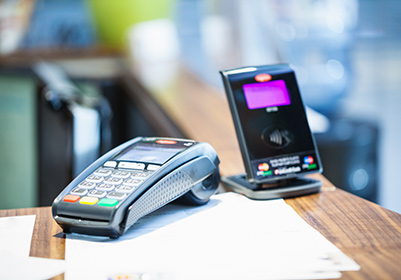 Make payments that avoid contact
Using contactless payment methods instead of cash is a way of avoiding the kind of contact that can spread COVID-19. Most shops let you use a contactless payment device, which means you don't have to touch the payment terminal or exchange cash.
Managing your Wealth
With on the ground expertise in over 25 countries and territories, HSBC is closely monitoring markets and your investments to provide you with information and guidance. We hope this will help you make informed decisions for your investment portfolio. Reach out to your HSBC Mutual Fund Advisor3 or Investment Counsellor4 today.
Find up to date information about the markets by visiting our Investment Insights Centre.
In response to the rapidly-evolving COVID-19 outbreak, HSBC Bank Canada has announced a donation of $500,000 to assist the most vulnerable members of our communities to be shared across three organizations: Food Banks Canada, Breakfast Club of Canada and United Way.


1 Apple, the Apple logo, and Apple Pay are trademarks of Apple Inc., registered in the U.S. and other countries.
2 Zero Liability applies to purchases made in store, by telephone, online or via a mobile device or ATM transaction. We will not hold you responsible for unauthorized use if: i) you have used reasonable care in safeguarding your card and any related information, including Personal Identification Number (PIN) or password, and have not contributed to any unauthorized use of your card, PIN, account number or cheques; and ii) you report to us any actual or suspected loss, theft or unauthorized use of your card, PIN, account number or cheques immediately after becoming aware of it.
3 HSBC Investment Funds (Canada) Inc. (HIFC) is the principal distributor of the HSBC Mutual Funds and offers the HSBC Pooled Funds through the HSBC World Selection Portfolio service. HIFC is a subsidiary of HSBC Global Asset Management (Canada) Limited, and indirect subsidiary of HSBC Bank Canada, and provides its products and services in all provinces of Canada except Prince Edward Island.
4 HSBC Private Investment Counsel (Canada) Inc. is a wholly owned subsidiary of, but separate legal entity from, HSBC Bank Canada and provides its services in all provinces of Canada, except Prince Edward Island. The services of HSBC Private Investment Counsel (Canada) Inc. are not guaranteed or covered by the Canada Deposit Insurance Corporation, HSBC Bank Canada, or any other investor protection fund or deposit insurer.
®/TM Mastercard and Cirrus are registered trademarks of Mastercard International Incorporated. Tap & go are trademarks of Mastercard International Incorporated. Used pursuant to license.