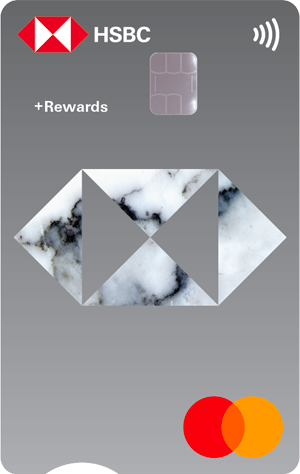 HSBC +Rewards Mastercard
Get a budget friendly interest rate and earn points for travel, financial or merchandise rewards.
Primary Cardholder Annual Fee: $25
Annual Interest on Purchases: 11.9%
Annual Interest on Cash Advances and Balance Transfers: 11.9%
Supplementary card annual fee: $10 per card
Enjoy a full annual fee rebate if you're an HSBC Private, Premier, or Advance client*.
Additional Benefits
Insurance Coverage and Price Protection Service

4

Shop confidently knowing that your eligible purchases are well-protected when you make them using your HSBC +Rewards Mastercard. We've got your back.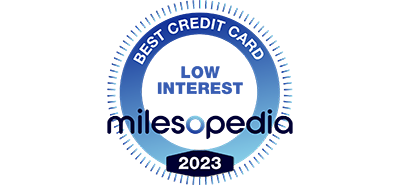 Winner of "Best Low Interest Credit Card 2023" by Milesopedia
More benefits of HSBC +Rewards Mastercard
With the HSBC +Rewards Mastercard get 2 Points2 for every $1 on eligible dining or entertainment purchases3, earn 1 Point for every $1 on all other everyday purchases5
Redeem your Points your way – The choice is yours.
Travel
Gift cards and valuable merchandise
Financial rewards
Visit rewards.hsbc.ca to learn how.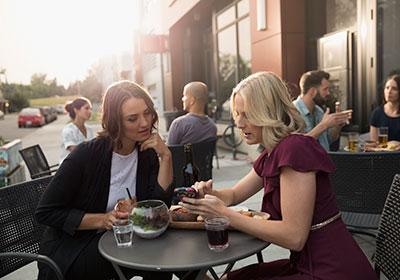 How to apply
To qualify for the HSBC +Rewards Mastercard, you must:

Be a Canadian resident.
Be the age of majority in your province of residence.
With HSBC EasyID your identity is verified instantly making it faster, easier and more convenient. Before you start, have one of the following pieces of I.D on-hand (make sure the I.D you are using hasn't expired):
Passport
Driver's Licence or
Provincial government Issued I.D.

Not sure which card is right for you?