Build a robust portfolio through diversified investments
Receive up to $1,250* in bonuses to help reach your goals sooner. Offer ends May 8, 2023. Terms apply.
Invest with confidence
With on-the-ground expertise in over 25 countries/regions, HSBC is ideally placed to offer you unique global investment opportunities. Choose from a variety of investment options, ranging from fixed income, equity to multi-asset funds and access local, global and emerging markets.
Start with as little as $500 or from $25 per month in a regular investment plan

Access to exchange-traded funds (ETFs) and index investment strategies in easy-to-manage mutual funds

Options to invest your U.S. dollars, no currency exchange required

Most funds can be held in registered accounts including RRSPs, TFSAs, RESPs and RRIFs
Lower management fees with Premium Series if you invest $100,000 or more in a single fund

Income-focused mutual funds, including T Series2 with a 4.5% annual distribution option

Build your own portfolio or take advantage of multi-asset and managed solutions

Invest and manage your account online, in-person, or over the phone
Explore HSBC Mutual Funds – and open a world of opportunity
Enjoy peace of mind with diversified portfolios that let you invest for your future comfortably. HSBC professionals build and monitor each portfolio to specific circumstances, investment objectives, time horizon and risk tolerance.

HSBC Wealth Compass™ Funds
Diversified mutual funds that invest primarily in ETFs (exchange-traded funds). Only available to accounts opened online. The low-cost passive investment strategy of ETFs helps deliver the lowest cost of our multi-asset funds.

HSBC World Selection® Diversified Funds

Diversified mutual funds that invest primarily in a wide range of HSBC Mutual Funds and provide greater access to world markets, including dynamic emerging markets. An all-in-one modern approach includes access to both active and passive investment strategies. Funds are rebalanced regularly, adjusting to changing market conditions and outlook.

Quick links to HSBC Mutual Fund resources
Leave the day-to-day investment decisions to us
Looking for diversification and professional management? Consider HSBC Managed Solutions.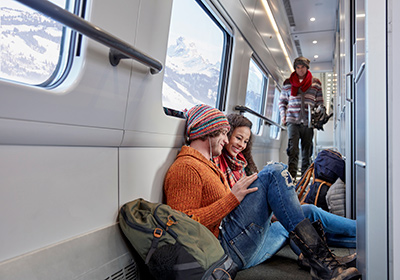 Invest online with advice
Get a personalized recommendation to invest online in our professionally managed, low-fee HSBC Wealth Compass Funds.
• Start with as little as $500 and regular contributions from $25 per month
• TFSA, RRSP and non-registered accounts
• Low management fee between 0.50% and 0.60%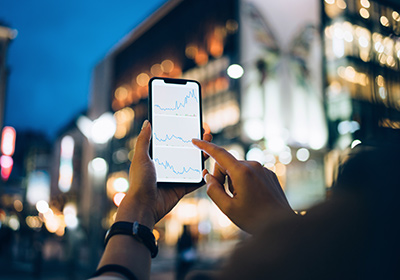 Trade on your own
Access an integrated suite of research tools and trading capabilities right at your fingertips with HSBC InvestDirect4.
• Access to 30 domestic and international markets
• Trade online as low as $6.88 and a flat fee of $288 on the Hong Kong stock exchange
• Settle transactions in 10 different currencies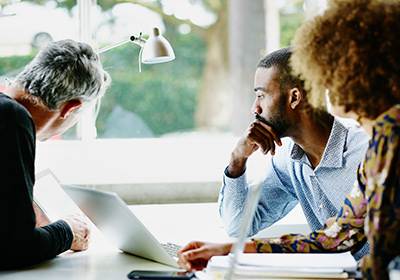 Meet with an HSBC Mutual Fund Advisor in person
• Convenient, local branches across Canada and over the phone
• Invest in a wide range of products, including HSBC World Selection ® Diversified Funds, HSBC World Selection ® Portfolio and more
• Telefund and online services available after your account is open
Already have a mutual funds account?
Call: 1-800-830-8888

Boost your registered plans with HSBC Mutual Funds
Saving for retirement, a child's education or maybe that dream vacation? Build your nest egg with the growth potential of mutual funds combined with the benefits of registered plans.
Depending on the account type, registered plans may offer income tax deductibles on contributions, allow income and capital gains to grow tax-free, and even provide grants when saving for a child's education. Consult your own tax advisor for details.
Consider your options with Registered Retirement Savings Plans (RRSPs), Tax-Free Savings Accounts (TFSAs), Registered Education Savings Plans (RESPs) or Registered Retirement Income Funds (RRIFs) and see how they can help reach your financial goals faster.
Issued by HSBC Investment Funds (Canada) Inc. ("HIFC")
* This offer is Issued by HIFC. The maximum Bonus Amount available to you for participating in the Bonus Offer is $1,250 per Qualifying Account. Bonus amounts may differ for transfers/investments into HSBC Wealth Compass Funds (maximum $650 per Qualifying Account). RRIF accounts are not available through HSBC Wealth Compass. The Goal Planning Bonus is available to HSBC Premier clients only and is redeemable exclusively in-branch through an HSBC Premier Relationship Manager. None of the investments you make as part of this Bonus Offer can be used to purchase units of the HSBC Canadian Dollar Money Market Fund or the HSBC U.S. Dollar Money Market Fund. Your eligibility for this Bonus Offer, including the payment of the Bonus Amount, is subject to the 2023 Winter Investment Bonus Offer Terms and Conditions. Please read the Terms and Conditions carefully and visit your branch or call Telefund at 1-800-830-8888 for complete details. All amounts indicated are in Canadian dollars. Offer expires May 8, 2023.
** The Digital Banker award recognises and celebrates the world's preeminent Financial Services Organisations that are pioneering unrivalled standards and capabilities in their respective fields.

1,3 HIFC is a direct subsidiary of HSBC Global Asset Management (Canada) Limited ("AMCA") and an indirect subsidiary of HSBC Bank Canada, and provides its services in all provinces of Canada except Prince Edward Island. AMCA is a wholly owned subsidiary of, but separate entity from, HSBC Bank Canada.
AMCA is the manager and primary investment advisor for the HSBC Mutual Funds and the HSBC Pooled Funds (collectively, the "HSBC Funds"). HIFC is the principal distributor of the HSBC Mutual Funds, which are also distributed through authorized dealers. HIFC also offers the HSBC Funds through HSBC World Selection® Portfolio service. This is a portfolio investment service under which client's assets are invested in model portfolios which are comprised of investments in the HSBC Funds. AMCA provides discretionary investment management services to the model portfolios in the HSBC World Selection Portfolio service. Commissions, trailing commissions, management fees, investment management fees and expenses all may be associated with investments in the HSBC Funds and/or the HSBC World Selection Portfolio service. The management expense ratio ("MER") is the total management and operating expenses (operating expenses include a portion of the expenses of the underlying funds and taxes on the management fee but exclude certain distributions, brokerage commissions on securities transactions and foreign withholding taxes) of each fund expressed as a percentage of the average net asset value of that fund for that year. The performance data of the HSBC World Selection® Portfolio service model portfolios ("Portfolios") is provided for illustration purposes only. Performance information is based on the performance of our standard Portfolios and not on a composite of actual client accounts. Past performance of the Portfolios is not indicative of future returns for the Portfolios or for actual client accounts. Except as otherwise noted, the indicated returns are the historical annual compounded total returns of the HSBC Funds including changes in unit value and reinvestment of all distributions and do not take into account sales, redemptions, distributions or optional charges, or income taxes payable by any unit holder in respect of the HSBC Funds that would have reduced returns. Any compounded rates of returns are used only to illustrate the effects of the compound growth rate and are not intended to reflect the future values of the HSBC Funds, the Portfolios or returns on investment. Please read the prospectus, Fund Facts, applicable account opening documentation and any other disclosures before investing in the HSBC Funds and/or the HSBC World Selection Portfolio service. The HSBC World Selection Portfolio service and the HSBC Funds are not guaranteed or covered by the Canada Deposit Insurance Corporation, HSBC Bank Canada, or any other government deposit insurer or financial institution, their values change frequently and past performance may not be repeated. For money market funds, there can be no assurances that the fund will be able to maintain its net asset value per security at a constant amount or that the full amount of your investment in the fund will be returned to you. Where overseas investments are held, the rate of currency exchange may cause the value of such investments to go down as well as up. Investments in emerging markets are by their nature higher risk and potentially more volatile than those inherent in some established markets. Economies in emerging markets generally are heavily dependent upon international trade and, accordingly, have been and may continue to be affected adversely by trade barriers, exchange controls, managed adjustments in relative currency values and other protectionist measures imposed or negotiated by the countries with which they trade. These economies also have been and may continue to be affected adversely by economic conditions in the countries in which they trade.
® World Selection is a registered trademark of HSBC Group Management Services Limited.
HSBC Wealth Compass™ is an online service offered by HIFC which allows clients to discover their investor profile, receive a personalized investment recommendation and apply to start investing in mutual funds. HSBC Wealth Compass™ is a trade-mark of HSBC Group Management Services Limited used under license by HIFC.
2 Monthly distributions are not indicative of fund performance, rate of return, or yield and are automatically reinvested unless a cash distribution is requested. Distributions paid as a result of the capital gains realized by a fund and income and dividends earned by a fund are taxable in your hands in the year they are received. Distributions paid as a return of capital (ROC) are not taxable in the year received unless your adjusted cost base (ACB) is zero. The ACB is reduced by the amount of the ROC payment. If distributions paid by the fund are greater than the performance of the fund, then your original investment will shrink. For more information on the tax impact from the payment of ROC and the impact to your ACB over the long term, investors should consult with a tax professional.
All products and services of HIFC and HSBC Global Asset Management (Canada) Limited ("AMCA") are only available for sale to residents of Canada, unless the laws of a foreign jurisdiction permit sales to its residents. Please contact your HSBC Mutual Fund Advisor for more details. The contents of this site should not be considered an offer to sell or a solicitation to buy products or services to any person in a jurisdiction where such offer or solicitation is considered unlawful.
The content on this page is provided for informational purposes only. It is not intended to provide legal, accounting, tax investment, financial or other advice and such information should not be relied upon for such purpose. Please consult your tax advisor to find out which strategies suit your tax situation. HSBC makes no guarantee, representation, or warranty and accepts no responsibility or liability as to the tax treatment of these accounts or contributions to these accounts.
This site may provide external links that give you access to HSBC websites located in Canada and other countries. If you enter a website outside of Canada, you are advised that it may not be legal in that jurisdiction for you to use the facilities available on that website and the legal requirements of that jurisdiction may prohibit you from dealing in that jurisdiction. If you access a jurisdiction in which you are not resident, you do so at your own risk, and HSBC Group will not be liable for any breach of local law or regulation that you may commit as a result of using and accessing a website in a country in which you are not resident.
4 HSBC InvestDirect is a division of HSBC Securities (Canada) Inc., a wholly owned subsidiary of, but separate entity from, HSBC Bank Canada. HSBC Securities (Canada) Inc. is a member of the Investment Industry Regulatory Organization of Canada and the Canadian Investor Protection Fund. HSBC InvestDirect does not provide investment advice or recommendations regarding any investment decisions or securities transactions.