Your new HSBC debit card now has INTERAC Flash®¹ (tap)
The new HSBC debit card comes equipped with INTERAC Flash®¹. This is the contactless technology that enables you to tap for transactions $250 or less (without entering your PIN). To make a purchase, hold your debit card over the card reader and once you hear the beep or see the confirmation, you're good to go.

A secure way to pay
Your debit card gives you access to your HSBC bank account for everyday purchases and is a good alternative to using cash. With EMV chip technology, your debit card transactions are stored and processed securely. This reduces the possibility of your debit card being used by someone else.
All your transactions, including tap, are covered under the INTERAC
Zero Liability Policy. This means you are protected against fraudulent charges on your HSBC debit card.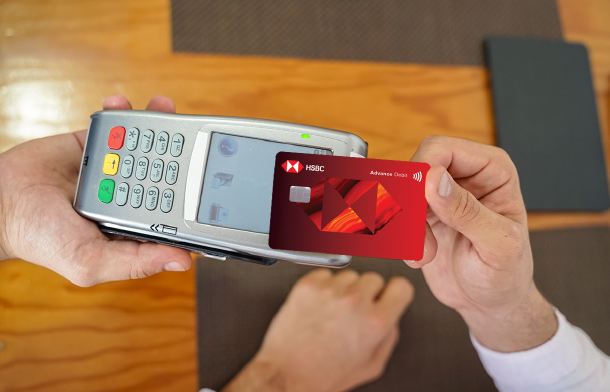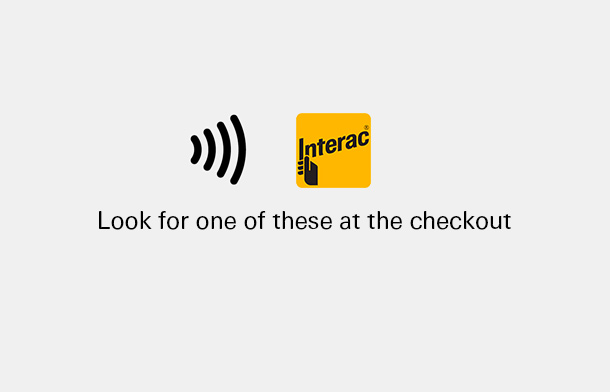 Save time with INTERAC Flash®¹
INTERAC Flash®¹ is a quick and secure way to pay without having to swipe or insert your card. When using INTERAC Flash®¹, your transaction is debited directly from your primary chequing account linked to your HSBC debit card. If you don't have a primary chequing account, your transaction will be automatically debited from your primary savings account.

Frequently Asked Questions (FAQs)
Will my debit card automatically have INTERAC Flash®¹ (tap) feature?
What should I do if my card is lost or stolen?
How do I change or request a new PIN (Personal Identification Number)?
Is INTERAC Flash®¹ secure?
Is my transaction still safe even if I don't enter a PIN?
Can I disable INTERAC Flash®¹?
Is there a convenience fee when using my HSBC debit card to pay?