International Student GIC Program (SDS)
Our GIC program helps you satisfy the application requirements for the Canadian government's Student Direct Stream (SDS) program by showing proof of funds.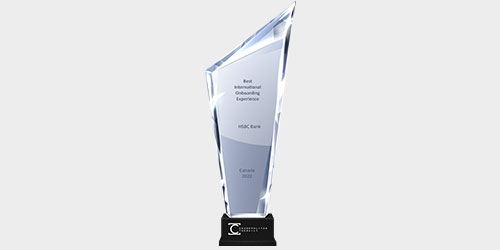 Winner of "Best International Onboarding Experience in Canada" by Cosmopolitan Business Awards 2022†
Before you arrive
You will be opening a bank account first to receive the funds for your GIC. The GIC process will be completed when you visit our branch in Canada.

Start the process
Review the Terms & conditions and your eligibility.
Apply online, and upload digital copies of your ID and documents.
Open your bank account to deposit the CAD $10,300 for your GIC.
Wire the GIC deposit to your new account.
Once you have your deposit confirmation from us, you've fulfilled the SDS program requirements.

Submit your student visa application.
After you arrive
When you arrive in Canada, visit our branch with your original ID documents.
We will issue your GIC, which will be paid back to you over 12 months with interest.
What supporting documents do you need?
Why do you need a bank account?
What does your deposit cover?
What if your Visa or Study Permit is withdrawn or refused?
Program withdrawal can only be processed when you meet one of the following conditions
You will need to provide the following documents to HSBC Bank Canada by email to isp_sds@hsbc.ca:
Applicant's refusal or withdrawal letter as provided by Immigration, Refugees and Citizenship Canada
Once HSBC Bank Canada has confirmed the withdrawal, HSBC Bank Canada will close your account and wire the funds and any unused part of the $100 additional deposit back to your account in your name from where you originally sent the funds to us. The $200 administration fee is not refundable.
1. Apply for a withdrawal